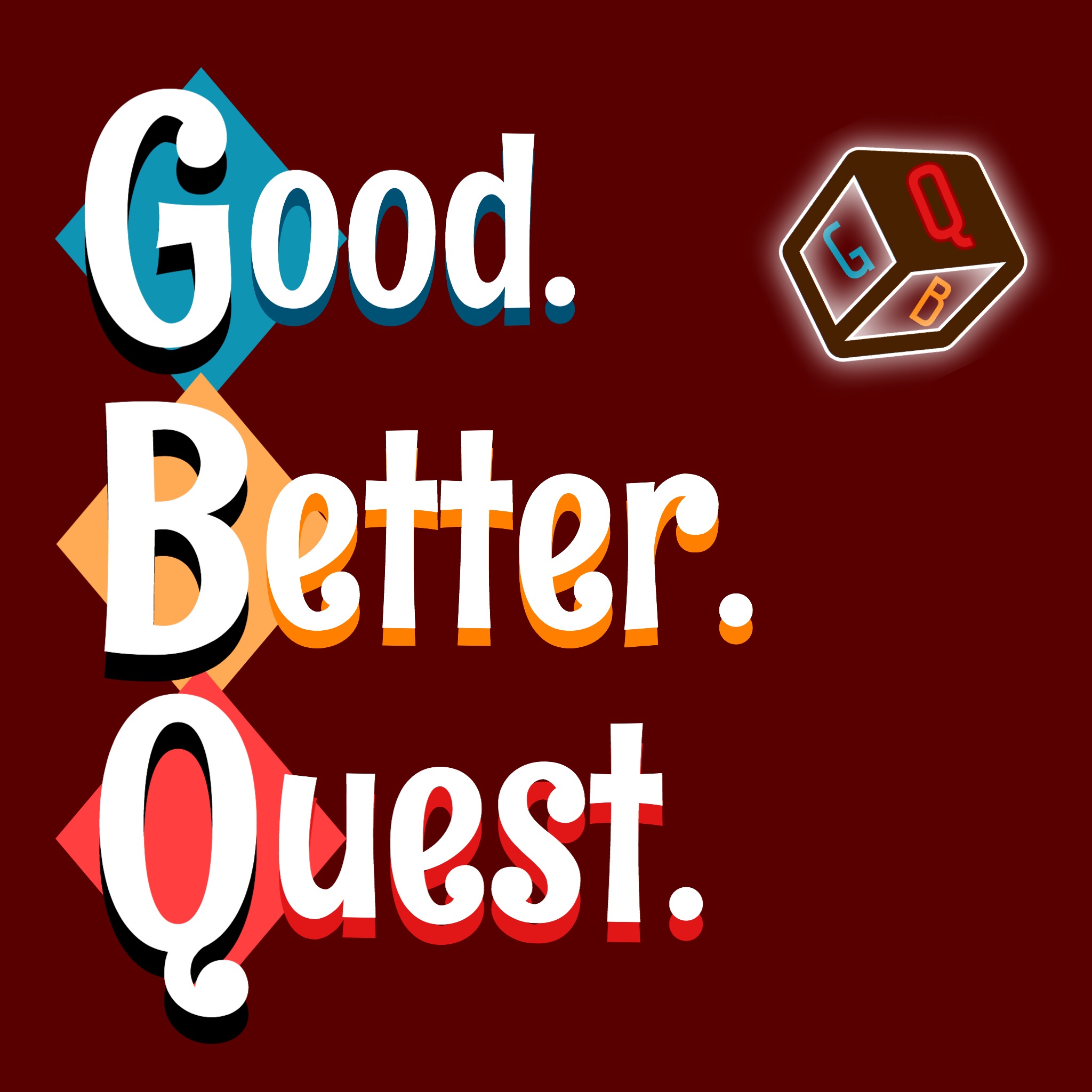 Welcome back adventurer! Team Naz'karr's mystery deepens! Durak decides to stay the night with the owner of the local scratch bar, Scritches, but their evening does not go as planned! Will Durak overcome their botched sleep over? Will Cash always save the day? Was Yardy right? Find out, on this episode of Good. Better. Quest!
Dungeon Master: David Hallman
Players: Cate Huff, Doug Holley, Nolan Lacy
Editing: Nolan Lacy
Intro: A Prelude of Space by My Instant Lunch
Additional Music: Kevin MacLeod and tabletopaudio.com
Good. Better. Quest. is a production of Final Plank Media.
©2020 by Final Plank