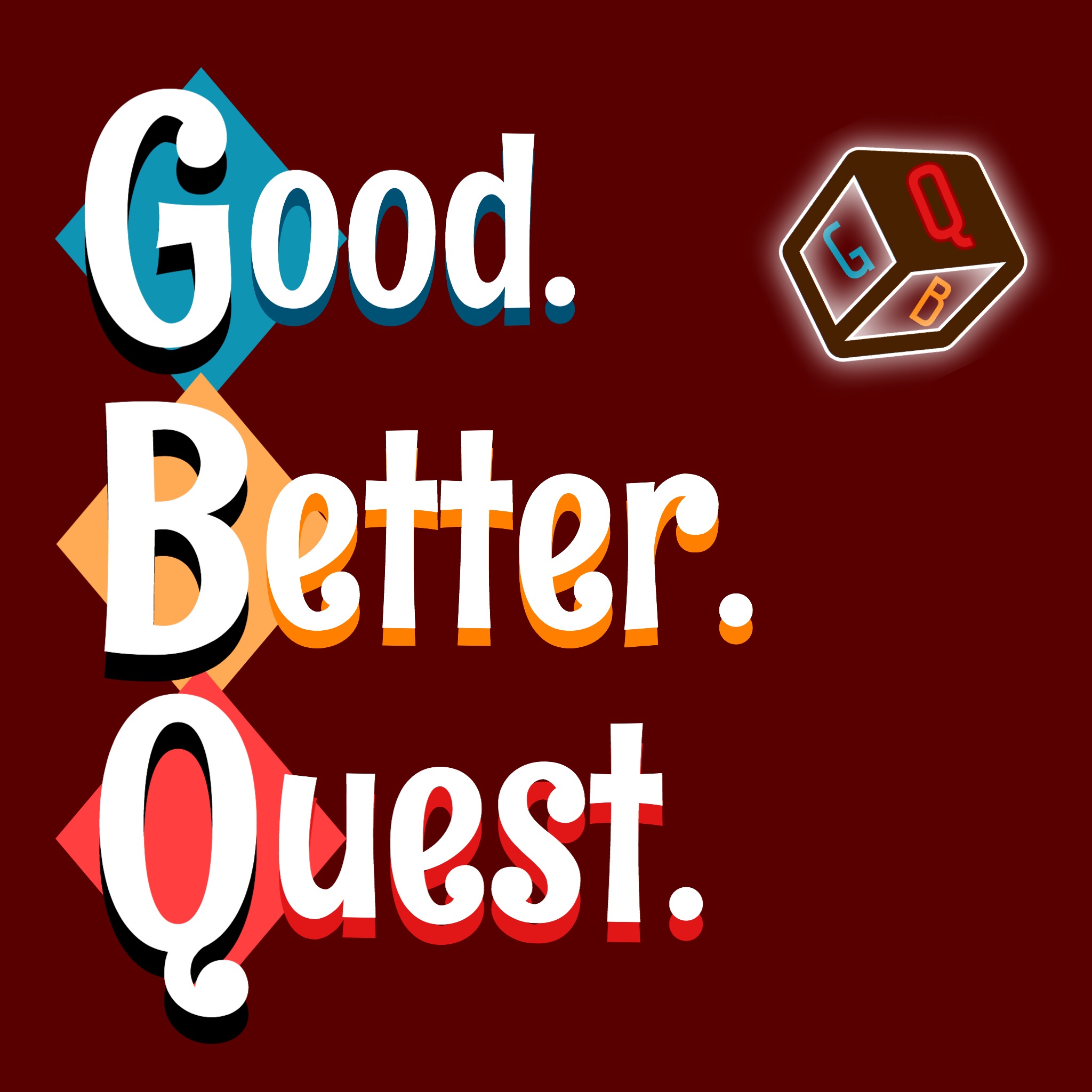 Welcome back adventurer! Team Naz'Kar takes the time to release all the captured animals, but their lead as to why they were captured flies away. Will Cash ever get a real kiss from Moth? Will Yardy continue to die to firebolts? Does Durak need better constitution? Find out, on this episode of Good. Better. Quest!
Dungeon Master: David Hallman
Players: Cate Huff, Doug Holley, Nolan Lacy
Editing: Nolan Lacy
Intro: A Prelude of Space by My Instant Lunch
Additional Music: Kevin MacLeod, tabletopaudio.com, and Noah Geisler
Good. Better. Quest. is a production of Final Plank Media.
©2020 by Final Plank