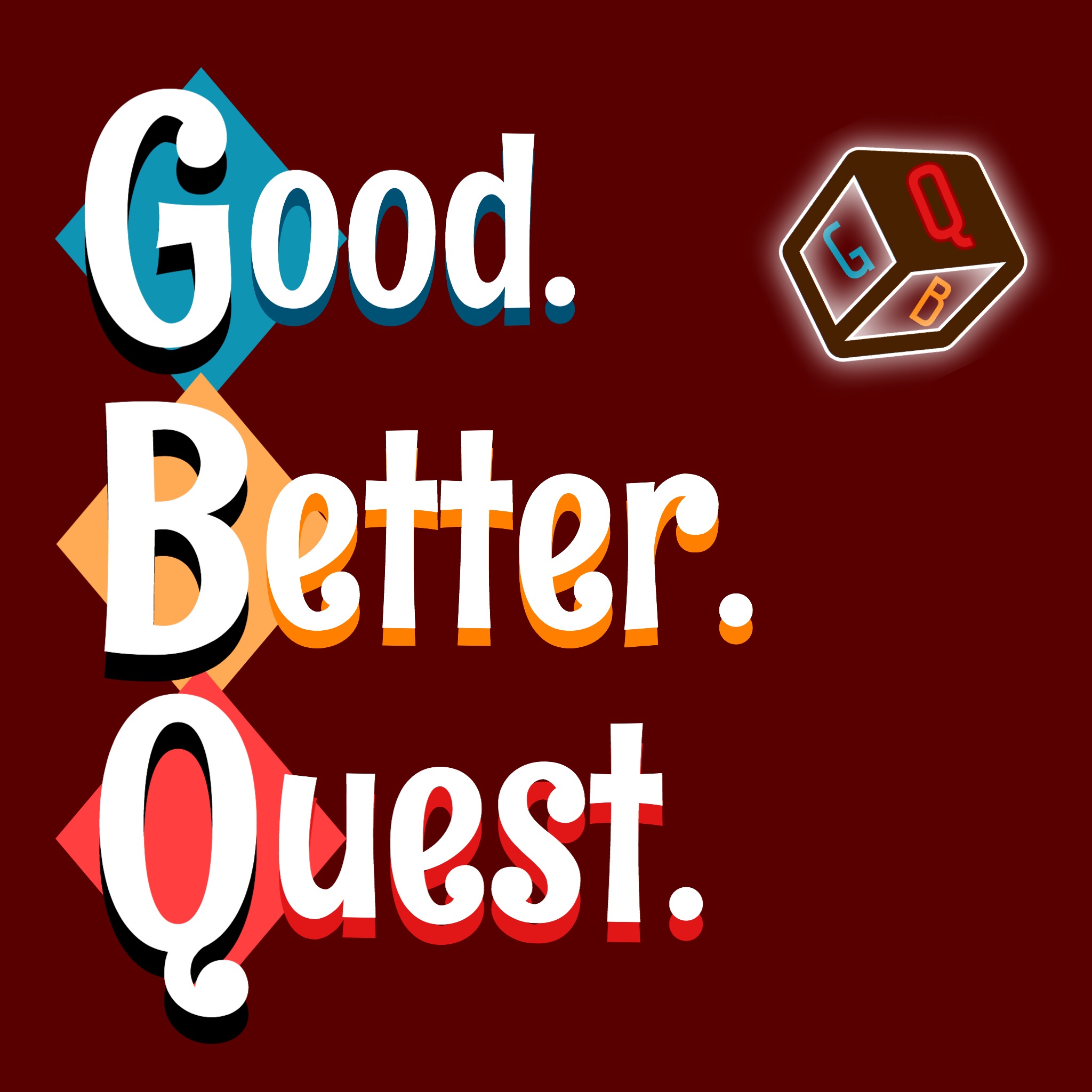 Welcome back, adventurer! We've started a new year at Faeruniversity, with Durak and Siggy meeting their two new roommates. But their heartstrings are broken, Tak and Damakos have disappeared, and the Nilbog's horn is still missing. What adventures await team Naz'kar this year? Find out, on this episode of Good. Better. Quest!  
Dungeon Master: David Hallman
Players: Cate Huff, Doug Holley, Nolan Lacy
Editing: Nolan Lacy
Intro: A Prelude of Space by My Instant Lunch
Additional Music: Kevin MacLeod and tabletopaudio.com
Good. Better. Quest. is a production of Final Plank Media.
©2020 by Final Plank