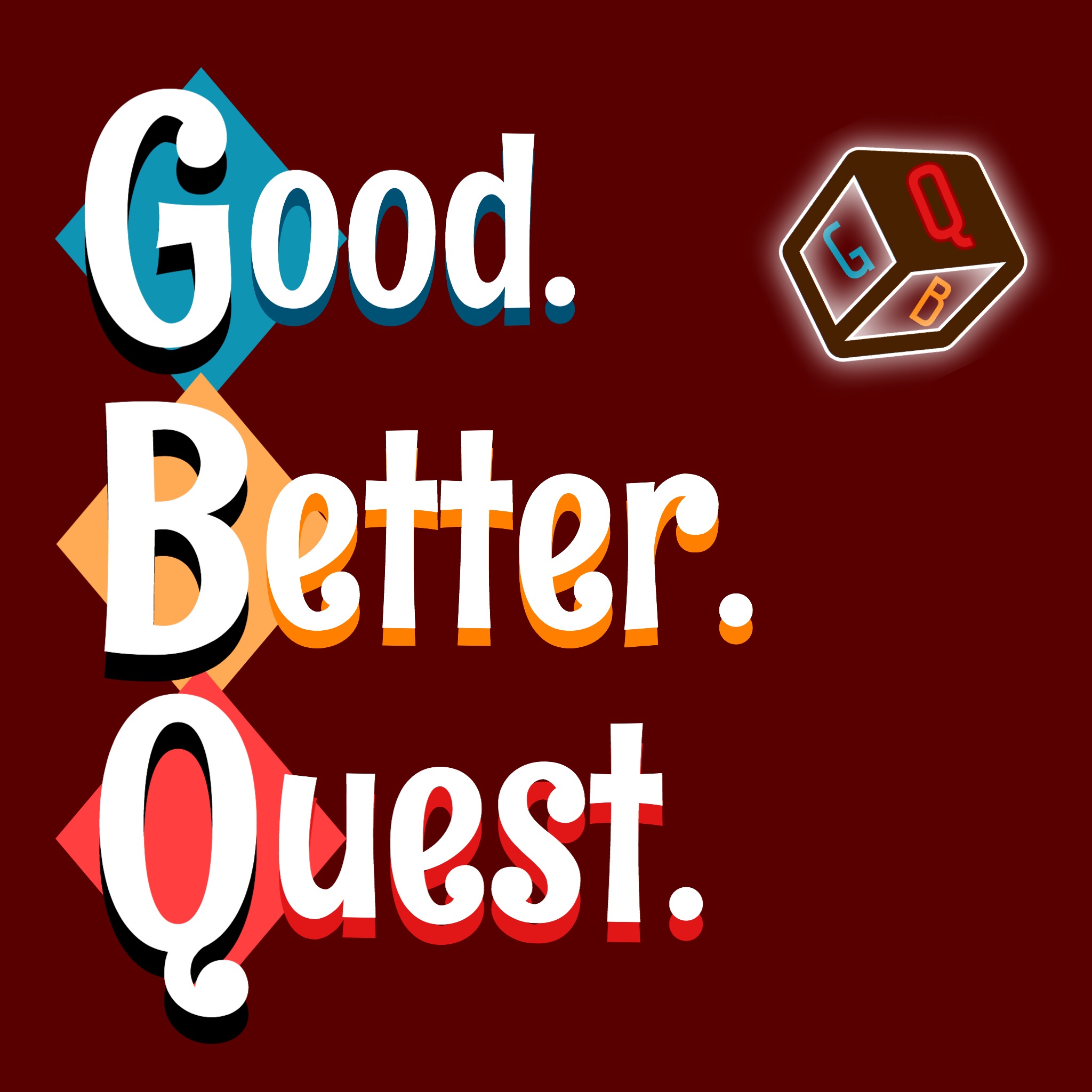 Welcome back, adventurers! Team Naz'Kar continue to further their education before deciding to take a more hands on approach to learning! Listen to the excitement on this episode of Good. Better. Quest!
Dungeon Master: David Hallman
Players: Nicole Davis, Allen Day, Doug Holley, Nolan Lacy
Editing: Nolan Lacy
Intro: A Prelude of Space by My Instant Lunch
Additional Music: Kevin MacLeod
Good. Better. Quest. is a production of Final Plank Media.
©2019 by Final Plank